What water parks are there in Nanjing?
Speaking of nanjing's water parks, I have to talk about nanjing happy water cube water park and nanjing pearl spring water world. In fact, nanjing seems to be only these two large water parks. Others are either small indoor water parks or swimming pools, or mobile water parks. The scale is not large. Let's take a look at the water parks in nanjing.
1.Nanjing happy water cube water park.
Nanjing happy water cube water park is located in tangshan, nanjing. It covers an area of 526 acres. It is planned and designed by forrce canada, the world's top theme park design company serving as disneyland and universal studios in the united states. It is of an asian scale. The largest and most advanced water park. Together with "china dead sea tourist resort", "chongqing happy water cube water park", "beijing happy water cube water park", "beijing water cube water park" and "tianjin happy water cube water park" belong to the national water amusement chain brand-happy water cube.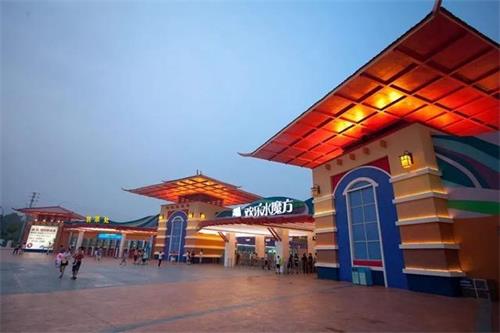 The park is composed of six areas: passion surfing area, beach recreation area, magic slide area, children's water play area, dream rafting area, and spa area, which can accommodate 30,000 people at the same time. 3 meters of asia's largest tsunami surf, allowing you to enjoy the infinite pleasure of the strong impact of waves; 10,000 square meters of real sand beach, allowing you to easily enjoy the style of the gold coast; 1,000 meters of dreamland lazy river, allowing you to feel the wonderful fun of wandering in the ocean; East china the world's most advanced water park equipment such as the first overturning the river and the sea slide , allowing you to enjoy the ups and downs of marine adventures; more exciting presentations such as exotic water performances, skateboarding and surfing shows, interactive themed games, etc., bringing you an unprecedented extraordinary sensory experience .
2.Nanjing pearl spring water world.
Nanjing pearl spring water world is located in the east of nanjing pearl spring scenic area, a national aaaa-level key scenic area with beautiful mountains and clear waters. It is surrounded by mountains and inlaid with lakes. The landscape is beautiful and the scenery is superb. The water for the park uses pure natural pearl spring water, high-quality natural Spring water quality! No need to worry about the poor water quality like a general water park!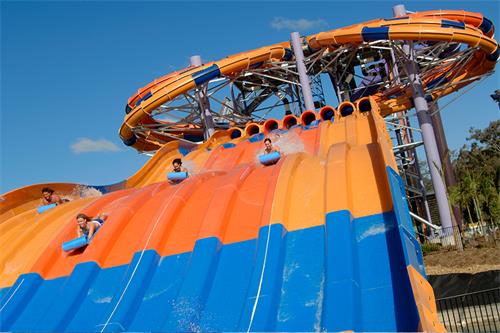 China's only real-world high-quality natural spring water park with mountains and lakes—Nanjing pearl spring water world
amusement projects include: artificial waves, real sand beaches, combined slides, racing slides, giant beast bowls, children's water villages, children's paddling pools, etc.
3. Xuanwu lake water park.
Is quite special, and it can be regarded as a relatively early water park. Located in china's only remaining imperial garden in jiangnan and xuanwu park, the largest urban park in Jiangnan, the water park equipment inside is also very primitive and old. I don't even know whether it exists or not. After searching for a long time, I only found one on the Internet. Old and yellowed photos should be the memories of many people in their childhood.