What kind of children's amusement equipment items does Liuyi Chimelong Water Park have?
The annual Children's Day is here, and it's the Baby Sahuan'er Festival. In this exclusive children's festival, as Baba Ma Ma, you certainly want the kids in this day too was happy!
Chime-Long Water Park play in the water will bring you a new experience, not only for the children with Come to the "Baby Water City", "Water Labyrinth", "Little Horn" , "Glacier Tunnel", etc. of the fairy tale water world ; there are also "Rafting River", "Super Wave Pool" and "Glacier Tunnel" to experience family journeys and happy journeys. "Hawaii Water City", "Family Fun Slide", "Eccentric Slide " and "Super Horn", "Big Skateboard", "Rapid Race", "Vertical Limit", "Jet" to experience the drop, flying and chasing waves, and enhance emotions "Slides" and other children's amusement equipment . Guangzhou Lanchao Water Park equipment manufacturers can provide investors with water park equipment such as small speakers, lazy rivers, wave pools, water slides, water play sketches, water houses and cottages.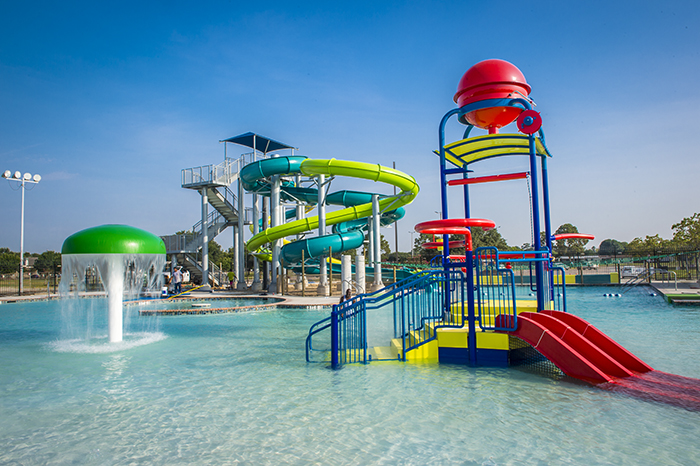 The four interesting places of Changlong Water Park : 
1. Changlong Water Park introduces the international advanced ozone water circulation treatment system to ensure that the water quality meets the standard, so that the water in the park is odorless and tasteless, and without harming human skin . Kill the bacteria on the human skin and eliminate the signs of bacteria in the water in time.
2. Chimelong Happy World Phantom World Happy Children's Week released the popular blockbuster 4D version of "Rio Adventure", and the super-large 5D adventure amusement project "Interstellar Battle" first created a 360° irregular ring screen, which simulates the real three-dimensional viewing effect. Multi-character scene transitions allow children and parents to enter an interstellar universe that is both magical and real. Chime-Long Paradise also has a fairytale fun park, there are forest jeep, bubble war mini pirate ship, rotating small horse equipment, suitable for children and their parents being in a fairy world of fantasy dream kingdom in. 
3. Adopting the international professional water ambulance equipment of the American WATERSAFERYPRODACTS, all lifeguards have passed the lifeguard professional knowledge training and assessment of the general standard of the International Water Park Association, and there are nearly 100 professional lifeguards distributed in the park. The park has two professional medical emergency stations, equipped with professional life-saving equipment and doctors on duty.
4. The landscape design of Changlong Water Park is dominated by subtropical plants and flowers, forming a natural and relaxing environment for tourists. There are many shade facilities in the park for free for tourists, so that tourists can get the best protection in the sun.