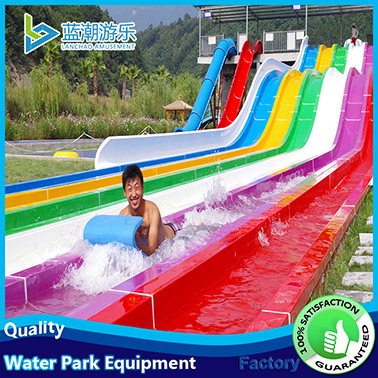 The Rainbow Slide is a compelling slide that is most popular with young people and is a must-have for waterpark projects; there are between 3 and 10 slides, entertaining many at the same time. Visitors can use the body or floating pad to glide, direct Mercedes diving, speeding into the swimming pool, enjoy the thrill of racing, leading the tourists glide. You can store buffered water at the end of the slide without sinking into the pool or setting up a sink to increase the pleasure of falling water.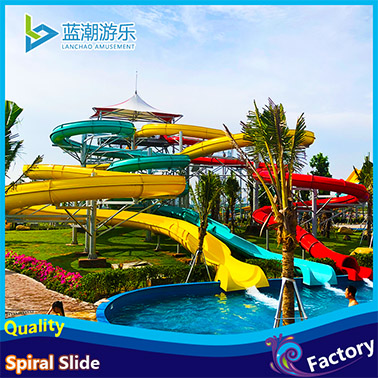 The spiral slide is a classic for fast visitor traffic in waterpark.Whether in terms of spatial vision or the play experience,it is a must in amusement park.
Players glide in a spiral slide,undergoing the spatial and temporal variation, passing through the changes from transparency, streamer,black hole and open chute.The Spiral can be tailored to the customer's actual occation.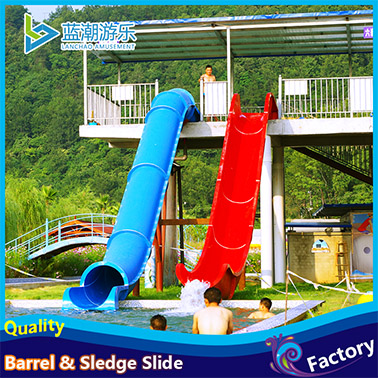 Barrel and sledge slide is a classic combination of double-channel slide,with the characteristics of low cost,small floor space,unique experience,ect,directly sliding on body.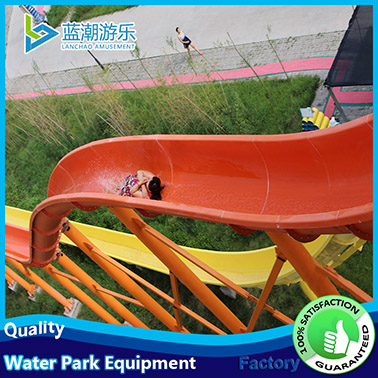 A free-fall thrilling experence.
If you give guests slides and other water rides that offer real thrills and excitement – adrenaline-pumping experiences that they can't get anywhere else – then it's definitely possible to keep them coming back again and again. And that allows even a short season to be extremely profitable.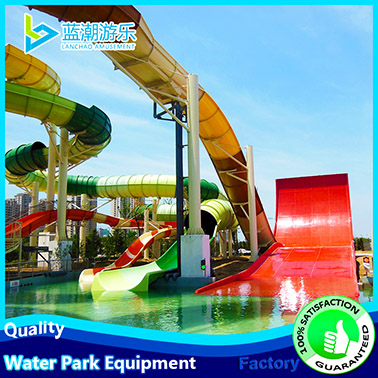 Waterslides and water play structure are appealing to families who might not otherwise be interested in the 'typical' theme park experience. After all, a waterpark allows guests to spend much more time together than most theme parks. They can ride many of the slides as a group.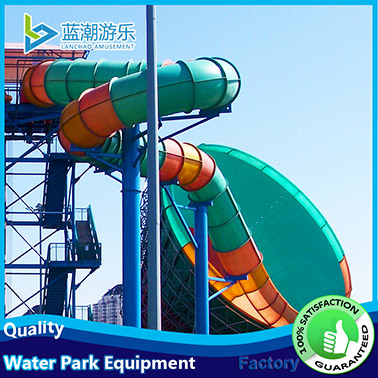 There are large trumpet slide for adults,and mini-trumpet slide for kids and family fun.
It can be customized colorful and becomes a good scence in the water park.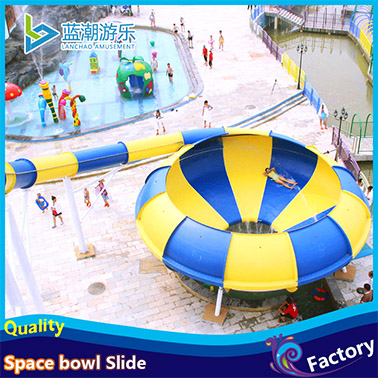 Space bowl is a water facility like the shape of bowl,directly sliding down on bodies.After starting in the Space Bowl,tourists slide down at high speed in a closed chute,and then enter into the Space Bowl ,and directly slip into the pool.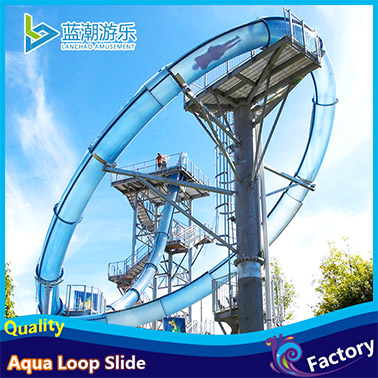 The large swing slide is made of translucent glass and steel materials. Tourists are in tightly sealed cabins. From the 16-meter-high platform, the water is lubricated. The body is like a roller coaster and slides along a nearly vertical slide tube. With a strong visual impact and admiration, the wait-and-seeers also frightened.
Roller Coaster Water Slide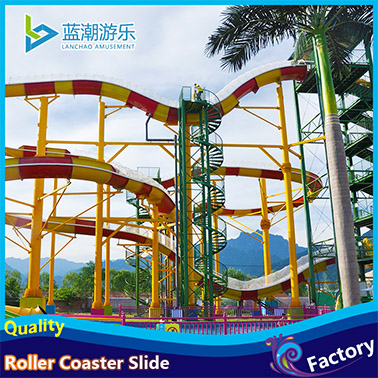 1. The slide use high performance fiberglass with strong toughness and strength;
2. The slide surface use classfication of Ashland gel coat, smooth, with bright colors and prevent fading;
3. High temperature resistance, corrosion resistance, oxidation resistance;
4. Large tourist capacity, suitable for both teenagers and adults;
5. Suitable for both teenagers and adults;
6. The height, length, color can be customized.