Guangzhou Sunac Cultural Tourism City Water Park will open in Huadu next year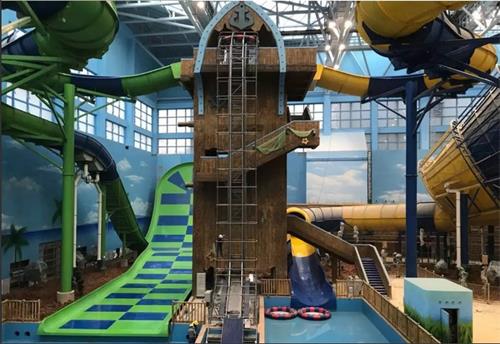 On december 19, a tourism promotion conference was held in huadu district guangzhou, and the tourism resources business cards of various streets and towns in huadu district were released, as well as the recent tourism industry development plan. The plan shows that on June 15, 2019, guangzhou sunac cultural Tourism city will open, and its indoor water park will also open simultaneously.
It is understood that guangzhou sunac cultural tourism city has a total construction area of about 3.83 million square meters and a total investment of 50 billion yuan. The project includes the largest indoor ski park in south china with an area of about 75,000 square meters and the first indoor constant temperature in south china.Lanchao Water park and so on.
The indoor water park of guangzhou sunac cultural tourism city covers an area of 34,000 square meters, and is equipped with innovative slides, 1-2 people/raft slides, big wave board and big horn combined slides, large water villages and children's squares, and a lazy river , double wave pool and many other amusement equipment. A constant temperature of 28° is maintained 365 days a year, and it is suitable for tourists to enter the park to play in all seasons. There are 7 sets of amusement equipment indoors, all of which have been installed at this stage.