Does the colorful slide have investment value?
With the popularity of qicai slide on small video software such as douyin and kuaishou, more and more investors are considering introducing the project. So what is the investment value of qicai slide? Is it worth the investment?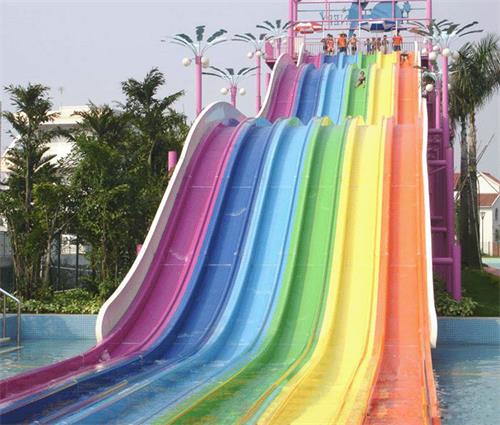 1. Achievable sustainable profitability throughout the year
For investors, are they willing to choose a good project that can be profitable throughout the year, or a project that can only be operated in the summer ? Of course, it can be used all year round, and the colorful slide has such characteristics! Break the predicament of some seasonally strong amusement projects !
2. To beautify the slopes and create
Colorful slides with characteristics. From a distance, it looks like a rainbow hanging there. It is extremely beautiful, and such a beautiful scenery is very rare. Therefore, the colorful slide can effectively enhance the beauty of the entire park, and even turn a barren slope into a crowded colorful paradise, allowing idle land to be used. In addition, different from other parks in the surrounding area of 100 kilometers, the colorful slide can become a regional feature!
3. Increase popularity and increase revenue.
After the completion of the colorful slide project, its own advantages such as beauty, fun, and thrills can effectively capture the eyes of children, parents, couples and young and middle-aged teams, thereby effectively activating tourists to play Experience demand, let more people join in, increase the total consumption of the entire park , and increase revenue!
4. Increase the richness of play
The addition of colorful slides in the park also means that there is one more play item. The park can also be combined to make this project more operators live action programs, allowing visitors to stay more time. And here will become a communication point, play a very good experience and media function!
The above four points are the real investment value of colorful slide, which is why many investors choose it! At present, many scenic spots, resorts, parks, holiday resorts, ecological parks, etc. have introduced the colorful slide project in order to create characteristics and attract more tourists to participate!