Have you ever played the innovative combination slide equipment?
The current water park equipment is all about innovation. The monotonous and unified gameplay has been gradually eliminated, and the combined facilities are gradually gaining popularity. Think about it, a water park equipment has two ways to play, is it more than a device with only one gameplay Has an advantage? In the water amusement industry, the sense of experience is always the first. What do people come to water parks for? Just relax and want to be entertained. Everyone has different ways of entertaining. Many people like challenging amusement equipment. Such a combination is undoubtedly very popular.
The internal combination of amusement projects is a kind of innovative water park equipment. Different equipment can be combined, including the combination of water amusement equipment projects and land amusement projects, through the combination to form new leisure and entertainment experience products, but this combination requires not only It is novel, comfortable and peculiar, with reasonable functions and proper distribution of functional areas.
Let's enjoy several combined water park equipment:
High-speed wave & closed spiral slide combination.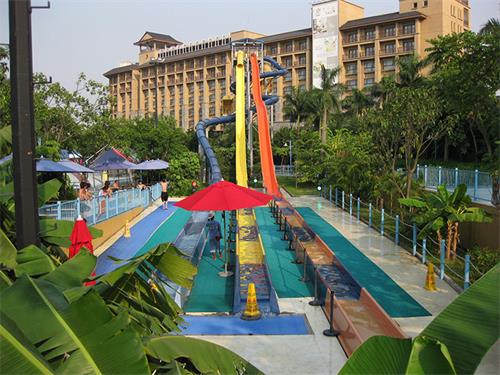 Spiral closed & rainbow slide combination