How to find a strong children's water amusement equipment manufacturer?
Is in the children's water play equipment industry competitive era, there are always some water park equipment manufacturers unwilling to mediocrity, unwilling to accept the fate of being eliminated, thus making excellent results, which is the "current situation makes the strength of manufacturers ," Water for children For amusement equipment investors or operators, of course, they are more willing to choose to cooperate with powerful manufacturers, so how to find them?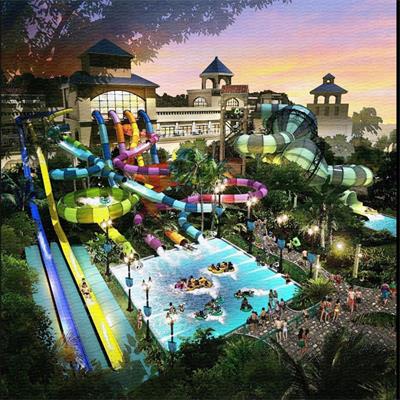 Powerful water amusement equipment manufacturers have a large plant area, more product types, more successful cases, design, production, sales, procurement, and a series of team division details. Guangzhou lanchao has focused on the production and innovation of water amusement equipment for more than ten years , specializing in the production of water play sketches: rain mushrooms, water guns, octopus slides, frog slides, water spray seahorses, water spray three water columns, water spray pencils, rainbow slides, water spray anemones, water spray whales, water spray carps, water spray shells , water spray crocodile , water snail, seesaw, apple house, snake slide, five cone inverted bucket and other large, medium and small water parks, provide free design and installation. As for the various requirements of customers, as staff, they will answer them carefully, so as to achieve the in-depth understanding of the product that the customer must have, as well as prompting various questions, so that it is easier to reach a consensus with the customer, that is, both parties The transparency and awareness of products, patiently communicate with customers and understand each other, so as to achieve win-win and mutual development.
Powerful manufacturers of water amusement equipment must have far-reaching strategic vision. The children's water amusement equipment industry is a product of the combination of culture and technology. It turns all kinds of interesting cultures into physical children's amusement projects. The culture that children pay attention to is the vane of children's water amusement equipment. It must be focused to lead the way. . In terms of products, the performance of continuous research and development and product innovation, combined with the development of new projects such as cartoons water play equipment for children, while its products have a wide wide market share of such products is also quite a market.
The after-sales service capabilities of strong water amusement equipment manufacturers are bound to be powerful, reliable and assured. After-sales service is an important sign of the strength of a modern enterprise. It is the complement and continuation of product quality and represents the company's strong sense of responsibility to customers. Leave a good impression on the customer, since I bought this water park equipment, there is no worries about damage during the warranty period.