Water park equipment manufacturers: How should the water park drain?
You can earn money if you have traffic, and you can continue to operate if you earn money. The impact of passenger water park has a lot of factors, such as water park equipment facilities, water park overall regulatory planning and positioning, marketing efforts and other programs with advertising. As the operator of the water park, how does it affect the passenger flow? How can we attract more passengers?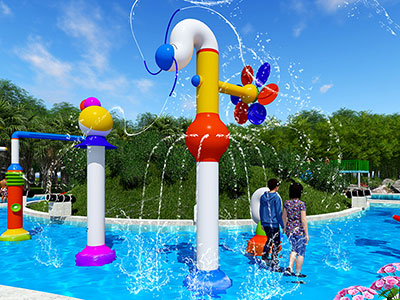 1. In the era of Internet +, water parks can use the Internet to increase passenger traffic. The common method is to let customers experience it, such as giving small gifts, sharing phone bills, sending traffic, grabbing red envelopes, etc. Let customers take the initiative to take their children play in the water photo share or circle of friends microblogging qq space, there will be more baoma were able to see the water on the park to play photos. If we persist for a long time, the drainage effect will be very obvious.
2. People always like the new and dislike the old, and the market is the same. Many traditional water parks are gradually reducing passenger flow. To solve this problem fundamentally, the most effective way is to introduce new water park equipment . But for the operators of small and medium water parks, it is undoubtedly impossible to replace the equipment on a large scale. Perfect after-sales service can completely make customers worry-free, so the integration of traditional water amusement equipment and interactive games will be more interesting and eye-catching.
3. To keep the environment in the water park clean, it must be clean and tidy, and the water park equipment must be operated normally. There must be no dirt.
4. Children like to get together in the lively atmosphere, which is very important for the water park. If it is popular, more and more parents will bring their children to play.
5. In less busy, you can let the children play a bit longer, to send a small gift, so you can increase customer stickiness, the next will want to play, or with other friends friends to play together.