Analysis of the Causes of Poor Management of Outdoor Water Parks
In china, there will always be high temperatures for several months in a year. Whenever the high temperature comes, the outdoor water parks in china are basically full of people. This hot season happens to be the prime time for outdoor water parks to make profits. If there is no good business during this critical time, then the operator will basically lose money. What is the problem that caused the poor management of the water park?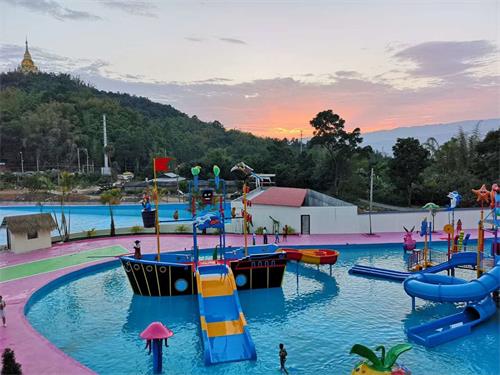 1. Status quo of competition.
       Status quo of competition in the same industry shows that as china's economic development is getting better and better, more and more investors are investing in the construction of outdoor water parks. There is even a situation where several companies compete with each other in one area. Some propaganda slogans ignore the constraints of the new advertising law, and there are many that violate the new national advertising law, with the purpose of competing for limited profits. So the competition between the same industry is so great. In addition, the water park equipment is imitable, and the mainstream slides are basically available in the same industry. Since hardware construction cannot be strengthened, it is necessary to strengthen software construction to achieve profitability in areas with high competitive pressure.
2. Replaced by other parks.
       Outdoor water parks are a kind of theme parks, which can easily be replaced by other emerging theme parks. In addition, there are indoor water parks, swimming pools and other water activities to replace. However, outdoor water parks have irreplaceable advantages, and operators must use this advantage to allow more tourists to come to play.
3. In terms of safety.
       Water park has fast and exciting amusement activities, and has extremely high safety requirements. This is an important issue that operators cannot ignore. The reason why safety is regarded as the top priority of the water park is that once there is a problem with safety, it is likely to cause annihilation or even bankruptcy directly.
4.The probability of poor operation of outdoor water parks due to weak regional economy.
      Or economic crisis is relatively small compared to other aspects, but it is also one aspect. The financial crisis that occurred in 2008 is an example. As a tourism product and tourism resource, water parks have a high consumption elasticity index. When there is an economic crisis, the tourism market will appear weak and vulnerable to shocks.