Water park equipment manufacturers optimize guidance for water parks
All regions of the country are trying their best to develop water parks in their cities, especially with the emergence of "water" theme parks, more people are willing to invest in water theme parks. Find which manufacturers plan design count it? What equipment do I need to purchase? What is the specific process of operating a water park? The most important issue is safety. The safety of children is the most concerned issue. Every family regards children as "the jewel in the palm" and cannot tolerate any carelessness.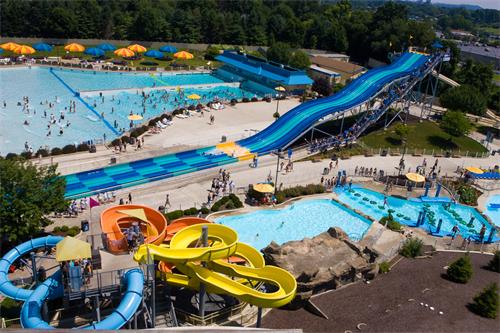 Water theme parks pay particular attention to whether the water park facility manufacturers are professional. Doing a good water theme park depends on the quality of the water park facilities and the water park equipment manufacturers. In recent years, water theme music park exponential level of growth, but part of the water park because of lack of funding and sufficient market guidance, so it causes a lower water park quality, easy to bad belong in the fierce competition in the market trend. So, guangzhou lanchao water park equipment manufacturers from safety, quality, interactive three aspects, combined with the current water for the different characteristics of various types of play equipment, to guide the direction of optimization of the water park.
1. The safety of water park equipment.
Whether a water park can operate stably for a long time, or whether tourists will go to your water park, the safety of water park facilities and equipment is the primary criterion. The safety of water park facilities is the basis for the success or failure of any water park, and the need for safety in water parks is even more urgent. Only through strict and rigorous technical review of the design, careful selection waterpark located equipment manufacturers, the final choice, from every aspect of the comprehensive approach to improve the quality of security to ensure the safety of water park equipment, then it makes the water park project Have continuous vitality.
2.On the premise of ensuring safety.
The quality of water park equipment is integrated with external resources, coupled with our own innovations, and at the same time communicates more with cooperating water park equipment manufacturers. Only in this way can amusement projects that are combined with themes can have a water park with unique quality and its own characteristics, because the quality of the water park equipment determines the competitiveness of a water park.
3. The interactive problem of water park equipment.
With the rapid and stable development of the water amusement equipment industry, modern tourists' demand for water park equipment is no longer a passive experience. Now they need more active participation and richer interactions, such as machinery and The combination of multimedia and the interleaving between equipment and equipment can also greatly enrich the participation of tourists. It can also enhance the core competitiveness of the water park.