Urumqi Water Park conducts drills for unexpected situations that may occur in different water amusement facilities
At about 12 o'clock on july 31, there were bursts of screams in the water park amusement park in urumqi, and the amusement park staff quickly ran to the water amusement facilities . I saw time and space travel in the amusement park, the amusement facilities stagnated in the air, and the tourists riding on it panicked. The equipment operator immediately reported to the leader in charge of amusement facilities. Immediately, emergency rescue commanders, electricians, and medical personnel arrived at the scene.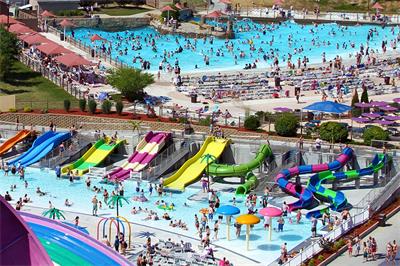 Emergency rescuers quickly inspected the facility and used a loudspeaker to appease the tourists who were traveling through time and space. In less than five minutes, the facility returned to normal. The rescuers evacuated the tourists from the scene one by one, and the medical staff responded to the tourists. Physical condition is checked. In the morning of the same day, the amusement equipment emergency rescue drills organized by the quality and technical supervision bureau of the autonomous region, the special equipment Inspection and research Institute of the autonomous region, and the quality and technical supervision bureau of urumqi city and launched by the urumqi water park were carried out in the water park.The exercise tested the ability of the water park to respond to emergencies of amusement equipment and deal with emergencies by simulating time and space travel, amusement facilities malfunctioning during operation, and tourists being stranded. After the drill, liu xinsheng, director of the quality and technical supervision bureau of the autonomous Region, said that special equipment in public places is very unstable. If safety performance occurs, it cannot be eliminated and resolved in time, which will affect the participation of tourists. Only by ensuring the safety of special equipment can the masses be happily participating in entertainment activities in various public places.
Yu guoxin, deputy chief engineer of the special equipment Inspection and research institute of the autonomous region, suggested that water park rescuers should use loudspeaker equipment to comfort tourists when faced with emergencies, so as to achieve the effect of comfort. To prevent the occurrence of safety incidents, set up corresponding emergency plans, and carry out drills from time to time.