The only one who can surrender the "Autumn Tiger" is to play with the water park equipment!
Parents of bear children, gentlemen, city people who can play…Although summer is about to pass, the gate of the water park is still open, and the park is closed after october. The water park is also a classic dating place. Taking advantage of the opening hours of the water park, take advantage of the thrills of the water park equipment project and test the real materials of him.
The most classic water parks in china are water cube and chimelong, but the playing skills of water parks in every city in the country are actually the same.
So what do we need to prepare to go to the water park? There are always people who are careless when they arrive in the changing room and realize that they have taken few things…Before going out, please take a photo of the "must-have list" and save it in your phone, and check it carefully.
1. Swimsuit + swimming cap (now almost every water park has a swimming pool, and swimming is almost mandatory to wear a swimming cap)
2. Goggles (playing with water park equipment will be very convenient)
3. Towel (bring a large bath towel in Use for rest on the shore, especially children who are prone to colds)
4. Change of clothes + underwear (forgetting to bring it will be embarrassing)
5. Rubber band (short hair is ignored)
6. Plastic bag (for wet swimsuit)
7. Waterproof mobile phone bag + paper towel (photographed with for girls with good looks, by the way, send a circle of friends and use paper towels to wipe water)
8. Sunscreen (outdoor swimming without sunscreen will cause peeling in the sun)
Some projects are very popular and need to be queued. According to the weather conditions, the queue time should be reasonably planned. For example: long-queuing projects must not be arranged at noon when the sun is scorching, otherwise it is really as dark as the african guy!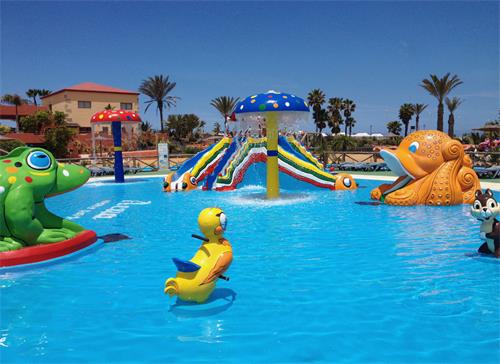 Here are a few fun water parks in
Haikou Galaxy Star Wars theme water park.
Various space style water projects, cool and awesome laser sword duels, water guns in the run, brothers, and more unexpected projects. Play here.
Beijing Happy Water Cube Water Park.
Beijing happy water cube water Ppark is located on xiaotun road, fengtai District, Beijing. Covering an area of 500 acres, a water theme park with advanced amusement facilities and a large number of equipment. Park is a large people worldwide tsunami wave pool, a thrilling tornado slip road, to stimulate the peak speed slide, a large dark vortex Asia and other projects, the formation of passionate, action-packed giant wet n 'wild.
Guangzhou Chimelong Water Park.
We went to chimelong water park last saturday and it was amazing! Chime-long paradise is china's advanced equipment, high-tech, super rich and varied play equipment amusement park, set in the world of innovation and large-scale performing arts play table play as one, known as "a model of a new generation of chinese as an amusement park."
Of course, the best choice is to find a water park close to your residence, so that you are familiar with the terrain and convenient transportation, making it more interesting to play.