From which channels can investors find suitable water park equipment manufacturers?
I believe that shopping around can buy water park equipment with better quality and higher cost performance. The quality of water park equipment has always been of concern to investors, because only good quality water park equipment is purchased . The water park is in the later operation process. In order to save some unnecessary troubles, and suitable water park equipment manufacturers can also provide you with high-quality after-sales service, it can indeed save a lot of manpower, material resources and financial resources! So, investors can find a suitable water park equipment manufacturers from which channels?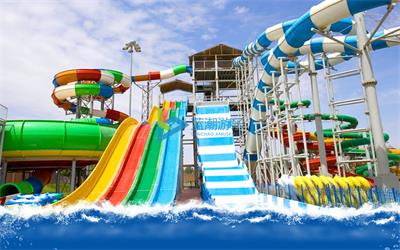 1. The rapid development of Internet communications era, we can take advantage of online searching for water park equipment, such advice for the way water park equipment manufacturers, also accounted for a large part of the customer consulting, customer dozen phone, it will ask to How many acres of land do I have? I want to invest in a water park and find some suitable water amusement equipment. So we, as the water park equipment manufacturers will have professional customer service staff with ditch pass, after understanding customer needs and then develop a specific plan planning program. Now that there are more and more Internet users, investors can go online to find manufacturers of water park equipment, which saves a lot of time.
2. The most real and effective solution would be to go to a water park equipment manufacturers there to inspect, to see whether it has the capacity, to find out whether the manufacturer duly qualified, you can view the company's business license, or to water the park equipment manufacturer customer site conduct an inspection to determine whether to order.
3. When we see who wears good-looking clothes, we will also ask where they bought it and what brand is it? Similarly, the local operator to see the water park, the project found that the business is hot, suitable for investment, it may also be from the water for some operators to inquire into the park to see what they are looking for water park equipment manufacturers to cooperate, then it you can go to consult.
4. After a friend introduced and learned water park equipment manufacturers, such customers often from a friend that has a detailed understanding of water park equipment manufacturers and water play equipment products, they will give you the proposed procurement of products and recommended products, thereby It can also save a lot of money and time.