2017 hot water house water village water park equipment construction unit
The main body of the water house is made of intricately welded steel structure, and then galvanized baking powder is used for the rust-proof and waterproof process. The height of the platform of the village is oriented towards the design of water park slides, crawling nets, water tipping buckets, and sprinklers, with abundant configurations! Water house water village is one of the most popular water park equipment, parents and children, children's favorite!
Water house is a multi-functional comprehensive water amusement equipment, which can be flexibly designed in different styles according to different needs. According to the size, it is also divided into large water house and water village, medium water house and water village, and small water house and water village. The water house has a large passenger capacity, diverse interactive products and novel styles, suitable for entertainment and water play of all ages.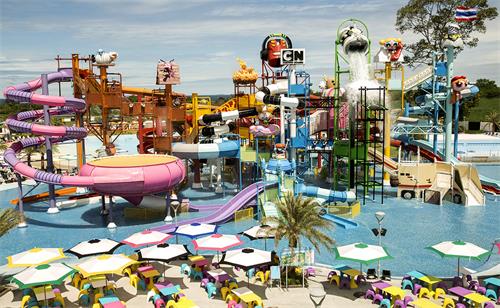 Guangzhou lanchao water park introduces the hot water villas in 2017: Hawaiian style water village, children's interactive water house, secret adventure big water village, star trek water village, hundred Birds homing water village, amazon-style water village , australia fengqing cottages, animal kingdom cottages, mayan style cottages, characteristic style cottages, grimm's fairy tale cottages, ocean world water houses, and small cottages are divided into several types according to their length, width, and height. Next, we will introduce three popular water houses and villages for your reference.
Hawaiian style water village has a variety of water slides and water play activities, which can be used by tourists of different ages to enjoy the enthusiasm and get infinitely close to the world of cool water. It is especially suitable for children to have fun and relax for the whole family.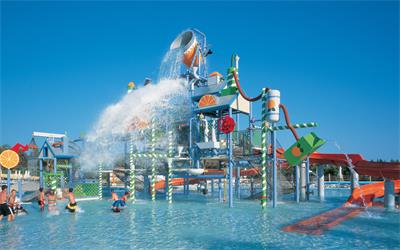 The children's interactive water house is a small children's interactive water castle with the theme of marine dynamic creatures. There are two enclosed slides and a small double-lane slide, interesting big bucket, wind water wheel, rotating tray, stacking tray combination, square funnel, steering wheel type water control valve, peacock type water spray, climbing net and other interesting water games. Very colorful and interesting, loved by tourists!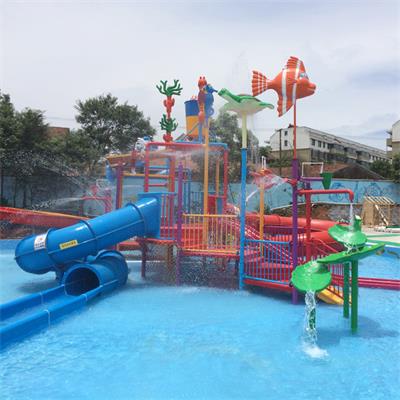 Secret realm adventure the prehistoric secret realm of dashuizhai is the main feature of this water village. The cartoon characters are vivid and interesting, creating a charming tropical rainforest adventure game atmosphere. Among them, there are water playing facilities, water curtain tunnels, watering swings, and spiral slides, escape slides, water guns, sprays, etc., attract people to discover and experience continuously!
The equipment construction unit of guangzhou lanchao water park provides one-stop service, which saves time, effort and worry for customers. At the same time, we reduce the cost of product production through mature management mechanism, and provide high-quality water amusement products at affordable prices. To the high cost performance. If you want to inquire about the construction of water park, you can call for consultation when purchasing water park equipment. 24-hour customer service hotline: 13760781110 15626152100