How to plan and design a water park to be perfect
water park(
parc aquatique
)(công viên nước)
a large outdoor area with swimming pools, water slides, and similar attractions.
un grand espace extérieur avec piscines, toboggans aquatiques et attractions similaires.
một khu vực ngoài trời rộng lớn với hồ bơi, đường trượt nước và các điểm tham quan tương tự.
water slide(
toboggan
)(trượt nước)
a slide into a swimming pool, typically flowing with water and incorporating a number of twists and turns.
un toboggan dans une piscine, généralement coulant avec de l'eau et incorporant un certain nombre de rebondissements.
một đường trượt vào bể bơi, thường là dòng nước chảy và kết hợp một số động tác xoắn và xoay.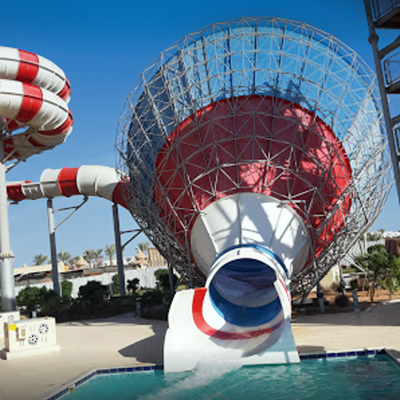 1. People live in harmony with nature. The construction of a water park must first focus on ecological protection, follow the laws of nature, and implement the principles of ecological protection. The constructed scenic spot must fully demonstrate the harmonious development relationship between man and nature. The effect of the landscape is extremely important and needs to be reflected.
2. The key to adapting measures to local conditions. It is necessary to comprehensively investigate the needs of local and surrounding tourists, and then determine the products and services of the scenic spot. If it is not integrated with the market, it will be difficult to recover the cost even if the water park is built no matter how magnificent and magnificent it is. Only by planning and designing in line with market surveys can a good scenic spot operation effect be achieved. At the same time, the water park is a thrilling play area. To maintain its novelty, the safety of the water park equipment must be checked during the closing period to avoid potential safety hazards. happen.
3. Each scenic spot must have its own local characteristics. The construction of any scenic spot needs to tap the local characteristics, combine the scenic spot with the surrounding local characteristics, and bring unique tourism experience to tourists, which can not only promote the local economic development, but also enable the development of local employment.
4. Diversified development of scenic spots. If the scenic area of a water park is too singular, the tourists will not feel fresh once they come. Although the water park is attractive enough, there are seasonal restrictions. The water park is not suitable for business in winter and needs maintenance during the closed period. Equipment, this will increase operating costs. Therefore, diversified construction is very important. You can't play in the water in winter, but you can plan other projects on the site to open the park all year  round.