Go to the water park to escape the heat in the hot summer
     With the advent of the sweltering heat, children are also ushering in the long-awaited summer vacation. In addition to domestic and outbound travel arrangements, going to water parks with friends or parents has become a popular way to escape the summer heat. Judging from the current booking situation of water park equipment products, summer water parks are the most popular among users. In addition to children who are on vacation, young people in their 20s and 30s have also joined the summer resort and become one of the mainstream people in water parks. one. From the perspective of the types of parks selected by users, parks with convenient transportation, complete amusement facilities, good interactive experience, and rich entertainment projects are the most popular. In terms of user travel habits, there are many self-driving tour users, and the play time is basically about one day.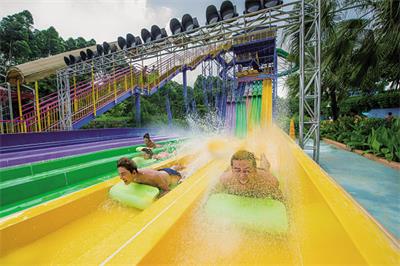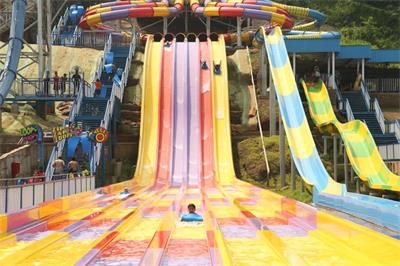 "In recent years, there have been more and more large-scale water parks in china, and the types have become more and more abundant. The improvement and upgrade of amusement facilities have greatly increased people's enthusiasm for travel. During the summer vacation, in order to help users better choose summer parks, we a series of water parks have been launched for users based on the needs and characteristics of related parks." The relevant person in charge of Tuniu.com said that the recommended water parks this time are among the best ones, involving beijing, shanghai, nanjing, guangzhou, and sanya. And many other popular destinations.
  Beijing happy water cube water park, shanghai maya beach water park, guangzhou chimelong water park, nanjing happy water cube, sanya amazon jungle water park, anhui wuhu fangte water park, wuhan maya beach water park, tianjin tianshan sea world•mcube , beijing water cube water park and shandong tianle city water world are on the list of the top ten water parks recommended this time. These parks are divided into indoor and open-air. Most of them are outdoors, and most of them are concentrated in economically developed cities or more popular tourist cities. They are large in scale and have a huge flow of people.
  Among the recommended open-air water parks, beijing happy water cube water park, shanghai maya beach water park, guangzhou chimelong water park, etc. are very popular in the summer. Take beijing happy water cube water park as an example. The park covers an area of 500 acres and has a maximum tourist reception of 30,000. It is currently the world's top water theme park with a large scale, advanced amusement facilities, and a large number of equipment. A chinese own water park. Here, chinese traditional architectural style and high-tech water amusement projects are integrated, with the world's largest 10,000-person tsunami wave pool, thrilling tornado slides, exciting peak speed slides, asia's largest dark vortex and other projects. Give tourists the most passionate and dynamic giant water carnival.
  Compared with open-air water parks, indoor parks are favored by many users due to the advantages of being less affected by the weather and avoiding high temperature exposure under the scorching sun. At present, there are many indoor water parks in china, and each has its own characteristics. Among them, tianjin tianshan sea world•micube, beijing water cube playground, shandong tianlecheng water world, etc. have the most attention. In tianjin tianshan sea world•mcube, the venue has a constant temperature throughout the four seasons, with water play halls, artificial waves, lazy rivers, slides, hot springs spa, sea war zones, children's paddling pools, pirate ships, Mayan castles, and various animal and plant landscapes There are everything for leisure, entertainment and fitness. Tangjin, Jinjin, Rongwu, Jingjin and Tianjin Port and many other highway networks also provide convenient transportation conditions for tourists.