Asia (Singapore) Theme Park Amusement Facilities Expo
The "belt and road" initiative has historical significance, and Singapore has fully supported it from the very beginning. New zealand believes that the "one belt one road" initiative will provide asian countries with much-needed infrastructure construction and interconnection support, linking asian, european and oceanian countries together, and ultimately bringing peace and prosperity to people all over the world. Singapore has a unique geographical location and is an important stop along the "Belt and road". Singapore can rely on its position as a regional financial center to provide support for the financing requirements of the "belt and road". It is also possible to link the maritime and land silk roads together through the interconnection project carried out by singapore and china in chongqing. New zealand is willing to work together with china to better align their respective economic development strategies and benefit the two countries and their peoples.
  Under the "one belt, one road" initiative, china and singapore have carried out various exchanges and mutual assistance, such as the 2017 asia (singapore) theme park amusement facilities held in marina bay sands, singapore from june 14 to june 16 this year. Expo! its purpose is to the "all the way along," the advocate, strengthen exchanges between enterprises between the two countries to enhance trade between the two countries! Guangzhou lanchao water park equipment co., ltd. Under the "all the way along the" flag will also go abroad !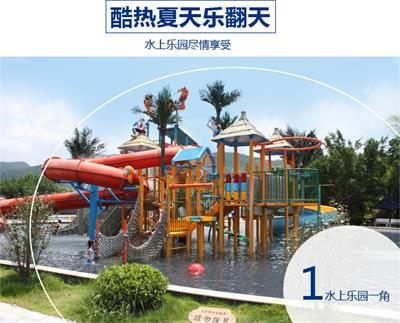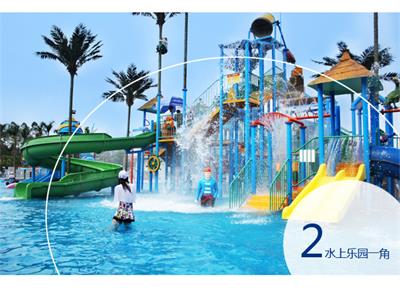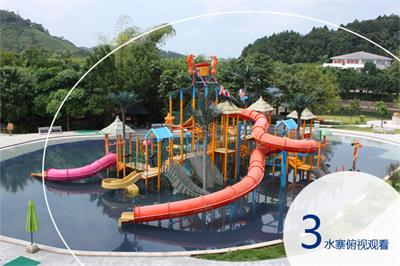 exhibition criteria:
  Amusement facilities in amusement parks and parks: roller coasters, scooters, ferris wheels, bumper cars, merry-go-rounds, ferris wheel, sightseeing ropeways, amusement robots, go-karts and other types of slewing and swinging amusement machines. Remote control equipment, hitting game consoles, community fitness equipment, inflatable amusement equipment.
  Electronic amusement machine series: game machines, coin-operated machines, electronic game machines and peripherals, simulators, video game machine software and other entertainment, puzzles and entertainment facilities and equipment.
  Water amusement equipment: wave-making equipment, water slides, bumper boats, yachts, models, water fountains, water treatment equipment, photoelectric combined equipment, rafting equipment.
  Motion movie: 3d, 4d movie equipment, water screen movie, fog screen movie equipment, performance equipment, special digital camera equipment, theater equipment, stereo movie special projector, special audio, lighting, vending machine, playground and entertainment center management software wait.
  Children's amusement facilities: strollers, battery cars, swing cars, preschool facilities, children's playgrounds, inflatables, children's play racks, swings, swing chairs, turntables, slides, naughty castles, trampolines, seesaws, combined amusement toys, safety mats, benefits Wisdom toys, le fantian, dudou le, etc.
Exhibition introduction:
  The exhibition is a professional amusement industry exhibition in asia led by the american Iaapa association. It was held in shanghai, mainland china in 2006 for the first time, transferred to bangkok, thailand in 2007, and successfully concluded in macau in 2008. Moved to south korea to hold, 10 years to malaysia, 11 years to Singapore, 12 years to gather hong kong, 13 years to Singapore, 14 years to beijing, china again, 15 years in hong kong, 16 years in shanghai! This exhibition has more than 400 exhibitors the company explores innovative options from all over the world, and adopts the operating strategy of discovering popular Singapore attractions by tour groups after the curtain has ended. With a global network, we can enjoy face-to-face precious time with more than 5000 professionals from more than 60 countries representing all walks of life in the attractions industry. The 2017 exhibition location is singapore, the lifeblood of freight transportation! The International association of amusement parks and attractions (Iaapa) was established in 1918 and is the largest permanent amusement park in the International association of amusement parks and attractions (laapa). The international industry association of facilities and attractions is committed to protecting and promoting the vigorous development of the attractions industry. Iaapa has nearly 5,000 attractions, suppliers and individual member units in 99 countries. Members include amusement parks, theme parks, water parks, attractions, family entertainment centers, zoos, aquariums, museums, science centers and resorts. Iaapa is a non-profit organization with its global headquarters in alexandria, Virginia, and regional offices in brussels, hong kong, mexico city and orlando.
Expo audience:
More than 8,000 people in the attractions industry will gather together to experience and purchase the most innovative products. They can also learn best practices and successful operation methods from global leaders, and they can also communicate with colleagues in the attraction industry in more than 65 countries and regions.